We Are a Trusted Commercial Roofer
Reliable Solutions, Professional Results
At JD Jones Roofcrafter, Inc., we specialize in delivering commercial roofing services that exceed our customers' expectations. With more than 40 years of experience as a commercial roofer under our collective belts, our team members have the skills necessary to do the job right the first time.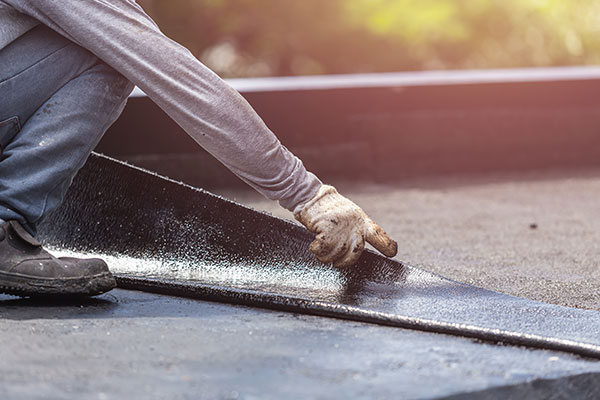 You'll receive professional results, whether you have a small business, a large industrial building or office space. We utilize state-of-the-art equipment – like a TPO (Thermoplastic Polyolefin) heat-weld system and self-adhesive system – which means your business's roof will benefit from the latest and greatest advancements in the industry.
Our Service Sets Us Apart from the Competition
From re-roofs and new construction roofing to maintenance, repairs and storm damage support, JD Jones Roof Crafter Inc. fully covers you and your business. You can't afford to lose business because of a leaky or otherwise compromised roofing system. That's why we go above and beyond to act quickly and to deliver the solutions you need to keep your business up and running.
We are fully licensed and insured.
We offer free consultations to discuss your different installation options.
Our business offers competitive pricing.
We have financing available.
We're so confident in our work that we offer a five-year warranty on many of our services.
We use only the highest-quality roofing materials from top brand names including GAF, CertainTeed and Owens Corning.
Your Roof Is a Multi-Year Investment
It is imperative to protect the integrity of your commercial space. Your choice in roofing will make a dramatic impact on the performance of your commercial building for years to come. Count on JD Jones Roof Crafter Inc. for top-notch roof services you can trust.
Contact Us for Your Company's Roofing Solutions
Choose a commercial roofer with the same care that you bring to all decisions regarding your business. Call JD Jones Roof Crafter Inc., at (916) 663-9395 or fill out the online form to schedule a consultation.