A Top-Quality Residential & Commercial Roofer
Family-Owned & Dedicated to Roofing Excellence
JD Jones Roofcrafter, Inc., is a family-owned and operated roofer in business since 1983. We serve Placer County, CA, and surrounding areas with a wide range of roofing services. We are:
Skilled at installing most roofing materials, such as shingles, tile, wood shakes, TPO (Thermoplastic Polyolefin), heat-weld systems and self-adhesive systems.
Fully insured and licensed by the State of California.
We provide free estimates for all your residential and commercial projects, including re-roofing, roofing on new construction, roof repairs, roof certifications and inspections.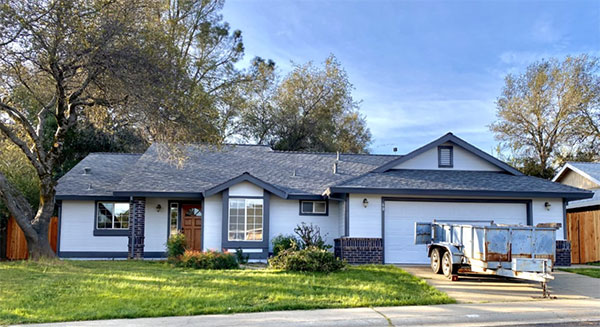 Trust Our Seasoned Staff
At JD Jones Roof Crafter Inc., we would be nothing without our employees. We have a small but mighty team that ensures that our clients' needs are taken care of every step of the way. Our owners personally handle all inspections, so you can be sure a trained eye is inspecting your roofing project. Our crew of qualified roofers receives direction from a roofing veteran with three decades of experience and an experienced on-site foreman.
Offering Quality Roofing Brands & Services
Make sure your home or business receives the protection of a quality roof or roofing repair service. We use only the highest-quality roofing brands including Owens Corning, GAF, CertainTeed, Gutterglove, LeafBlaster and others. If you want a new roof without the large price tag, our re-roofing process might be precisely what you need.
Your satisfaction is always our priority. We have so much confidence in our quality of work that we offer competitive warranties on most services. If your roof is leaking, inflating your energy bill or an eyesore, reach out to us.
Contact Us Today for a Free Estimate
You'll receive professionalism every step of the way when you choose JD Jones Roof Crafter Inc., as your commercial or residential roofer. Call (916) 663-9395 or fill out the online form to schedule an appointment. Ask us about financing options too!